Chapmanslade homes -which all have wiring for EV points - are being built by a company using vegetable oil NOT diesel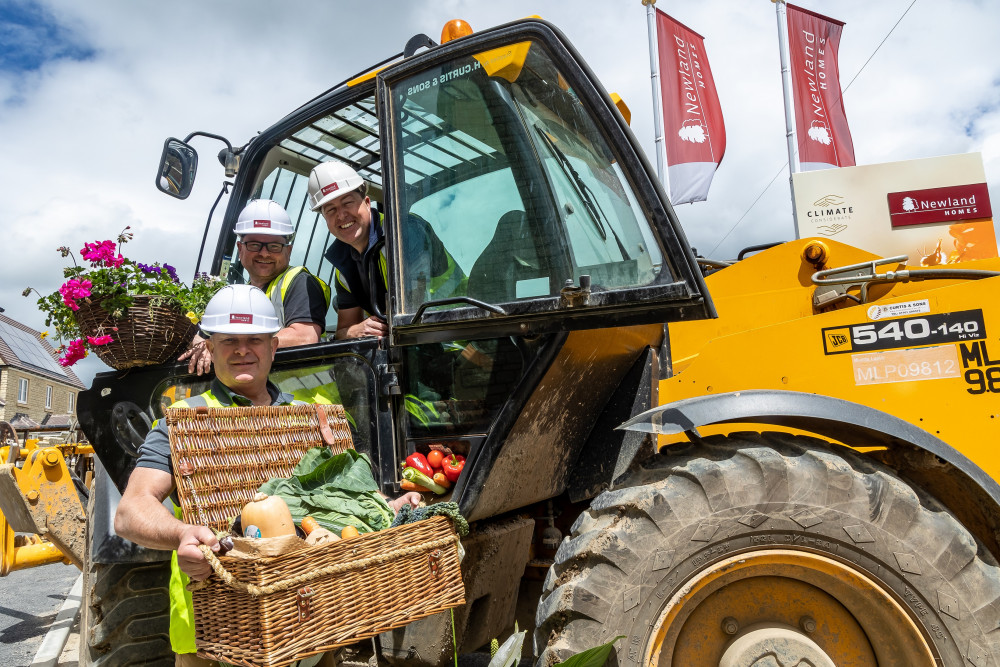 Dale Martin, Area Build Manager, Colin Davies, Assistant Site Manager and Ben Winter, Site Manager for Newland Homes
Newland Homes has switched all its site machinery to Hydrotreated Vegetable Oil (HVO) instead of diesel, as part of the company's drive to achieve a 50% reduction in carbon emissions by 2024.
The company, currently building new homes in Westbury, Chapmanslade and Semington, has moved to 100% renewable and sustainable biofuel derived from waste vegetable oils and fats. It is renewable as the materials used to create HVO can be quickly and easily replenished.
HVO is interchangeable with diesel, the usage of which last year equated to 35% of Newland Homes' overall carbon emissions for 2020. Whilst the fuel costs more than red diesel, it reduces carbon emissions by up to 90%* and helps minimise the impact on local air quality, with a significant reduction in particulate matter emitted via exhaust gases.
Ian Hughes, Associate Construction Director for Newland Homes, said: "Moving all our site vehicles to HVO is another tangible marker that our company's transition to a low carbon world is well underway. Sometimes these changes are simple yet extremely impactful, like the use of HVO, others are more challenging. Nevertheless, we refuse to rest on our laurels and will continue to question the status quo and take advantage of new technologies as they advance."
The homes underway at Honey Glade in Chapmanslade are also zero carbon and also achieve the top Energy Performance Certificate (EPC) rating of A, making them highly energy efficient, better for the environment and extremely cost effective to run. All properties have wiring for electric car charging.
A three bedroom 'Cricklade' is one of Newland Homes' most popular designs, built with contemporary living in mind. Selected plots benefit from flooring included in the price along with a £5,000 contribution to stamp duty costs at Honey Glade in Chapmanslade.
Tailor-made appointments are available daily, between 11am and 5pm, at Honey Glade in Chapmanslade. Call 01373 476766 to book. For further information visit www.newlandhomes.co.uk or follow Newland Homes on social media @newlandhomes