Fighting back as Frome RFC firsts take on Windsor RFC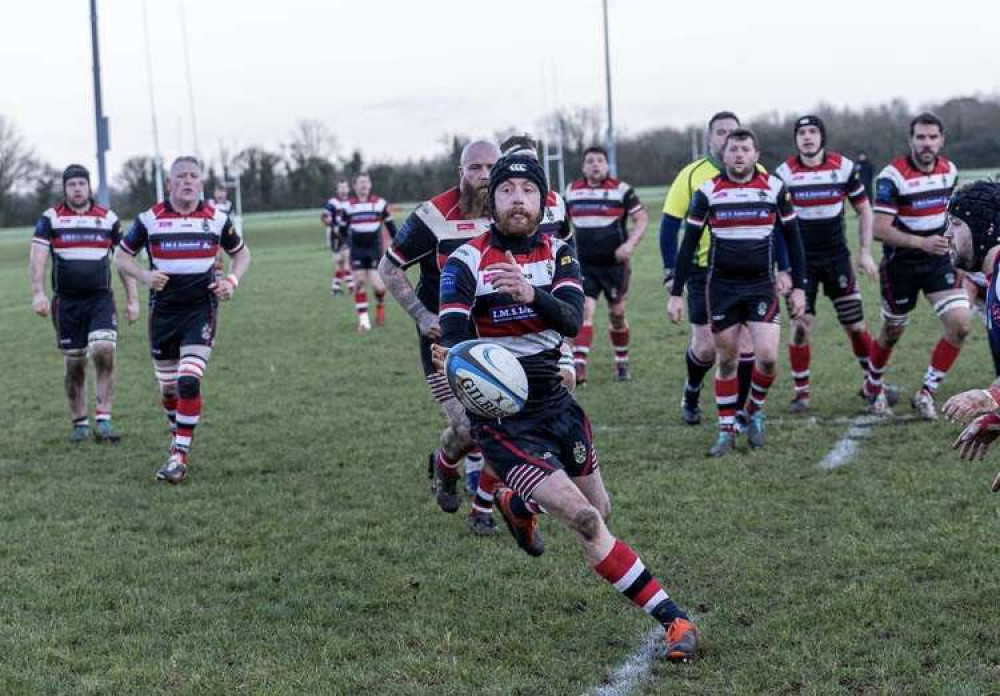 The Frome RFC 1st XV travelled to Windsor RFC XV looking for their first win of 2022. They started brightly and after a penalty in midfield they kicked to the corner and after a number of drives close to the line by the Forwards, the ball was moved out wide for Winger Rob Sully to touch down for the score.
Frome dominated the set piece through the Front Row of George Benstead, Matt King and Elliott Bowler however the home side got a foothold in the game when Frome were adjudged to have committed an offence at the scrum and from the resulting kick to the corner the home forwards drove to towards the Frome line but stout defence kept them at bay. The home fly half then kicked cross field for their Winger to score a converted try.
Windsor then took advantage of Frome having two men in the Sin Bin to score 2 more tries before half time to give them a 19-5 half time lead.
HT: Windsor RFC 19 - 5 Frome RFC
Frome started the second half as they started the first half and with Player of the Match Conner McPherson dominating the line out, set up another catch and drive but unfortunately dropped the ball short of the line. Windsor took the opportunity to run the ball back and score.
Windsor then scored two quick tries to open a 36-5 lead with 20 minutes left. This spurred Frome into action and with debutant Leon Naucukidi coming off the bench to add pace to the back line Frome fought back.
A break from replacement Naucukidi saw him finish off a great phase to score on his debut, he followed up with another break to set up Full Back Darrell Thompson to score under the posts. Ali Frost was the final score of the game, with the Forward pack setting a dominant set piece allowing the Centre to score.
Despite a number of penalties close to the line, Frome were unable to get the points to bring them within one score and in the end had to be content with a bonus point for 4 tries.
FT: Windsor RFC 36 - 24 Frome RFC
On Saturday the Frome RFC 1st XV welcome top of South West 1 East, Banbury RFC to The Lane.