Fish and chip Friday for you Frome - The future fish suppers scuppered by plastic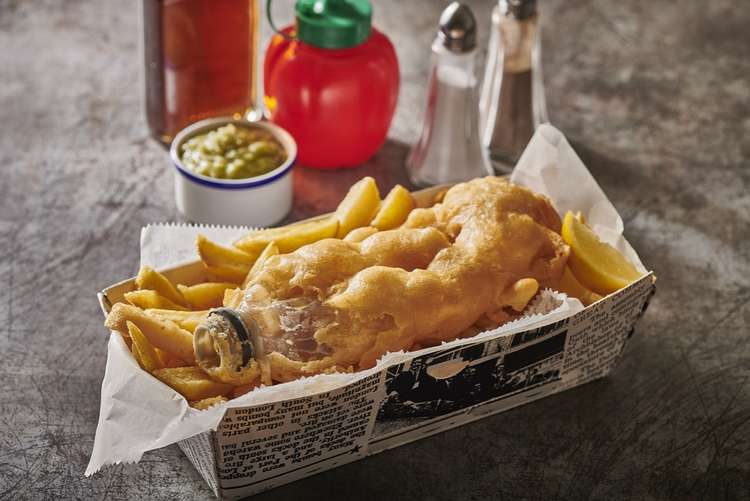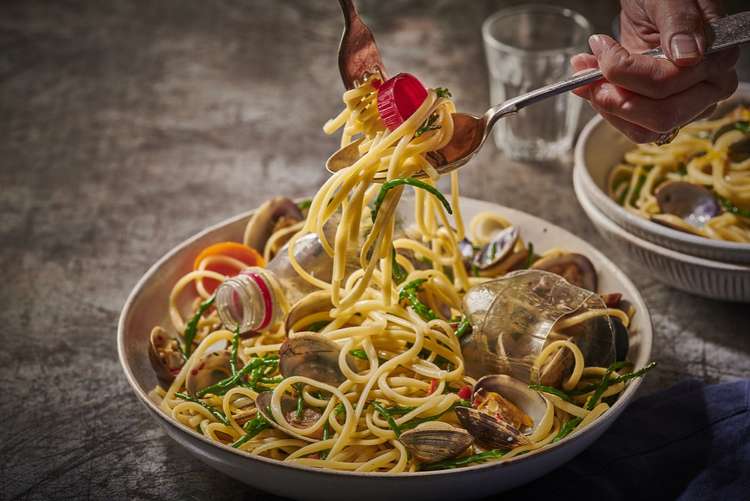 Water filtration system Virgin Pure has partnered with marine conservation charity, PADI Aware Foundation, to launch a new initiative to highlight the ongoing threat posed by plastic waste at sea
Four popular fish dishes have been reimagined for 2050, to include actual plastic fished from the sea in place of fish and seafood to highlight the problem, including British staples such as fish & chips and fish pie
The campaign aims to raise awareness and influence drastic changes to the way we consume single-use plastics, like water bottles, which as a planet, we're currently buying at a rate of one million per minute3
To help hammer home the severity of the issues of plastic pollution home water filtration system, Virgin Pure - which has made it a mission to reduce the number of single use plastic bottles we consume in the UK - has partnered with marine conservation charity, PADI AWARE Foundation, to reimagine four classic fish recipes as they might be in 2050, by including one incongruous ingredient: plastic.
Imagine tucking into a hearty portion of fish and chips, or a comforting fish pie, but instead of eating fish, you're confronted with dirty, discarded plastic. The starkly damning image of whole fish replaced by plastic waste could well be a reality by 2050, when research predicts there will be more plastic than fish in our oceans2. It may seem an extreme image, but it is already happening, albeit invisibly; studies continue to reveal how much we consume in the form of microplastics in our food1 and water.
In total, some 7.7 billion plastic bottles are bought across the UK each year, resulting in substantial amounts of single-use plastic waste4.
Data from PADI AWARE Foundation, which works with scuba divers across the world to remove plastic waste from the seas, also reveals there are over 8 million pieces of plastic entering the ocean each day; it estimates that there are 46,000 pieces of plastic in the ocean for every square mile, with the majority (80%) of that plastic coming from the land5.
Virgin Pure has recreated four recipes as a wake-up call to all bottled water buyers: Golden Beer-Battered Fish with Chips, a seafood Linguine, a traditional Fish Pie and a Seafood Paella to the same quality standard but with one additional standout ingredient replacing the majority of the seafood in each: plastic. All the plastic used in the dishes has been retrieved from the ocean by PADI Aware Foundation, meaning it's the exact plastic rubbish that's being dumped into the world's oceans which causes serious issues for marine animals and the environment.
These plastics are not only ingested by animal life, but through the water we drink and the food we eat. In fact, researchers believe that between 10 and 30% of fish in any sample will be contaminated with microplastics6.
Tom Stazicker, CEO of Virgin Pure, said: "None of us want to be consuming plastic, visible or not. Our products filter out harmful substances like chlorine, rust and microplastics that are commonly found in regular tap water, giving a better reason than ever before for people to stop buying bottled water. We're delighted to be supporting the work that PADI AWARE Foundation does by partnering them, and proud to be able to offer a solution for those who want to kick the plastic bottle habit for good."
Danna Moore, Global Director, PADI AWARE Foundation adds: "We hope this campaign helps bring to life just how severe the problem is, and encourages people to do better, get involved in ocean conservation and cut down on single-use plastic bottles. Whether you are a certified diver, a fisherman or a small child building a sandcastle at the local beach, the declining health of the oceans affects us all."
To donate to PADI Aware Foundation, visit: https://netdonor.net/page/81717/donate/1