Heatwave forecast to end for Frome but no rain until Tuesday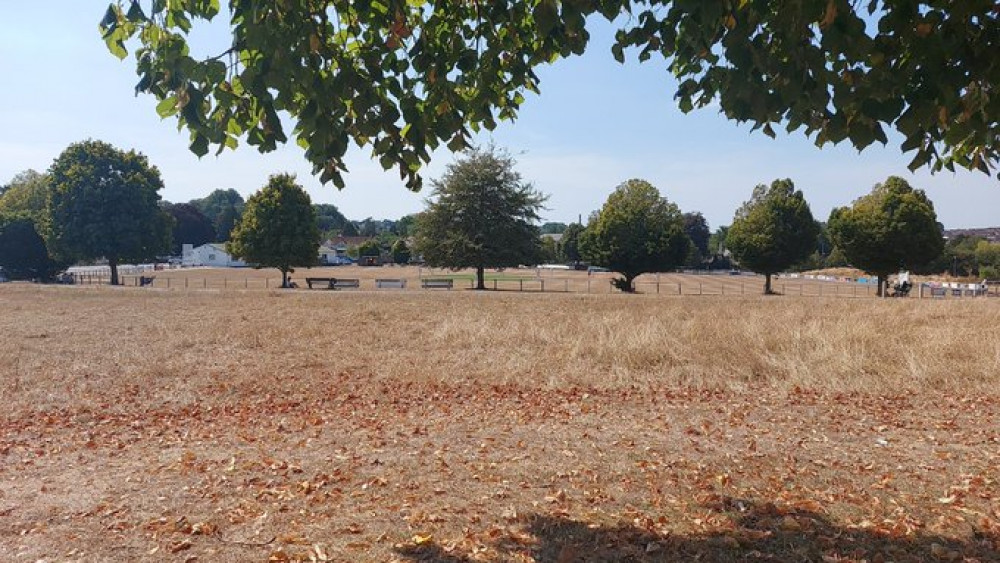 Frome show field August 13 : The heat did not stop the cricket
Thunderstorm warnings have been issued by the Met Office as the heatwave draws to a close with a thundery mix from late on Sunday into the early part of next week.
The Extreme heat warning remains in place until Sunday, with much of England and Wales likely to see temperatures into the low-to-mid 30s Celsius,
Frome is forecast to hit 33 degrees at 4pm this afternoon ( August 14)
But while the temperatures will then come right down, to 21 degrees by next Saturday, the Met is currently forecasting that Frome will not see any rain until Tuesday
Met Office Deputy Chief Meteorologist Jason Kelly said: "The current hot weather will make way for a thundery breakdown from the west, which will spread south and east in the early part of next week. Ahead of this, isolated but intense thunderstorms are possible Sunday, Monday and Tuesday.
"The warnings highlight the chance of some places seeing around 50mm of rain falling in a three-hour period in the north, with some areas further south possibly seeing around 30mm of rain in a three-hour period. Hail and frequent lightning are also possible as part of these downpours and represents an additional hazard."
But even with the heavy rain predicted, that is not the end of the water shortages.
"We have got to rethink... and that means everyone, not just regulators and government," said Harvey Bradshaw, chairman of the National Drought Group.
He is also executive director of the Environment Agency, which has warned the drought could last into next year.