Surprise as Sir Paul McCartney announces warm up gig in Frome ahead of Glastonbury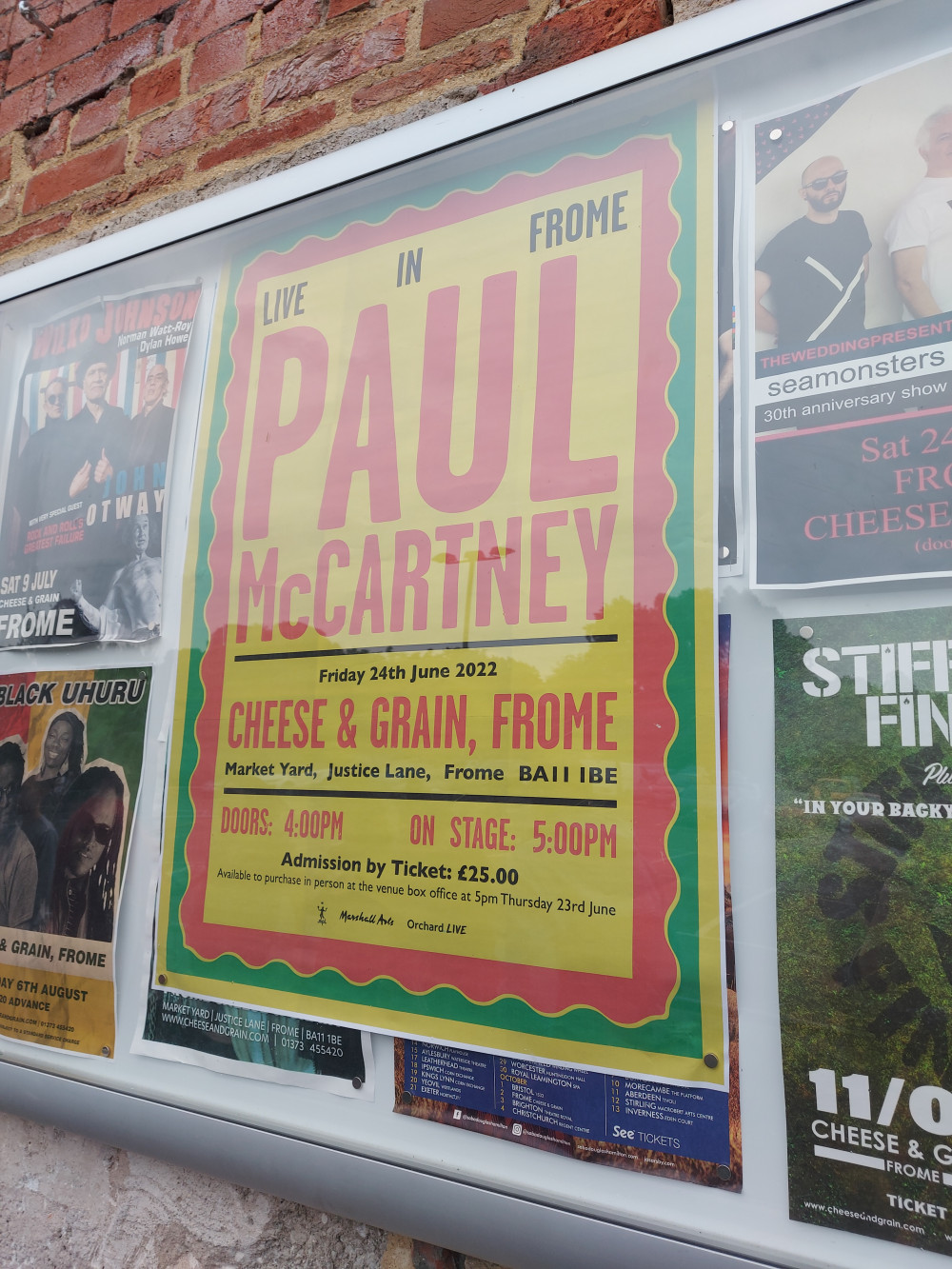 The hottest ticket in town
According to the NME McCartney's warm-up set will be "full of wonderful surprises" as he plays Frome's iconic Cheese & Grain on an early bird Friday show.
When word got out tickets were on sale there were huge queues at the venue and the rumours were flying as high as the excitement.
Just 800 tickets for this intimate venue, famed for hosting Foo Fighters also ahead of their concert at Glastonbury performance, were sold on a strict ID only basis. There have been rumours around town, now constantly buzzed by helicopter taxis to the Pilton site, but no one Frome Nub News understands had expected headliner Sir Paul.
In the queue around the block everyone agreed this was amazing and was unlikely to be ever topped. A Beatle in Frome - for a £25 ticket - how is that even possible one asked?
The Cheese & Grain posted :
"In 24 hours time from now Paul McCartney will be performing live, here in Frome, at the Cheese and Grain,"
"Tickets for this extraordinary experience are available now from our box office in person only and will be available on a strictly first come first served basis. The box office will be open for extended hours this evening until tickets have sold out."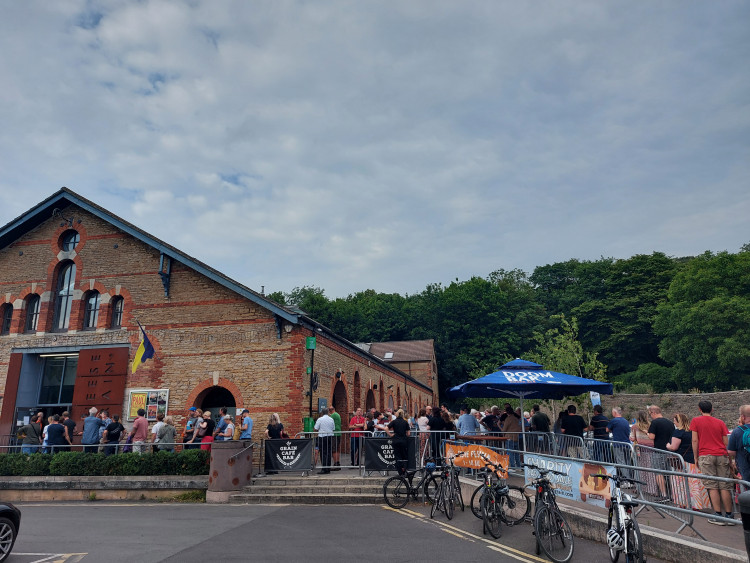 Queues around the block
It added: "What an incredible opportunity to watch Paul warm up for his Glastonbury headlining performance this weekend. What an amazing treat… we are told this won't be his normal set either so should be an afternoon full of wonderful surprises."
The tickets sold out in two hours - with hundreds of fans left disappointed for the strict ticket only show. The other rule, which organisers say will be STRICTLY enforced, no videos or phone footage of the concert or you will be ejected.