The Frome MP David Warburton weighs in on the debate about children wearing masks in the classroom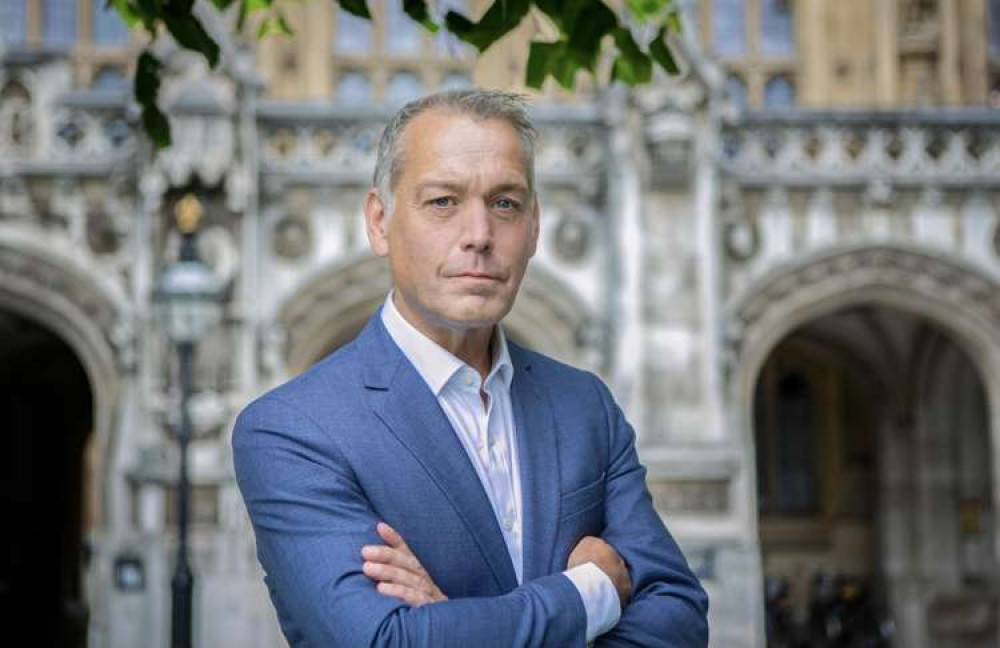 The Frome and Somerton MP
The Frome MP writes:
Like so many parents, in March 2020 I found myself taking up the role of once more being a teacher as lockdown hit, schools closed and children headed home. We all struggled to support our children with their studies, while teachers somehow managed to manage their cohorts over the internet.
There's no question that our children have experienced an immeasurable amount of change in this pandemic and have now had two years of disrupted learning.
Those now due to sit their GCSE exams this summer had their last normal school year when they were in year 8 – when they were just 12 or 13. Children now starting secondary school last had a normal school year when they were just 7 or 8 years old.
Now, returning to school following the Christmas break, our children were yet again required to wear face coverings at school – but this time in the classroom.
This was not part of the Plan B restrictions voted on in the House of Commons. And, more importantly, the policy is not supported by evidence. As a country we have always sought to be practitioners of evidence-based medicine. Indeed, the Government has always said decisions related to the pandemic were guided by the science. So, one would hope that a huge policy change, such as compelling children to wear masks in the classroom, would have compelling evidence. But no. The Government's own evidence summary clearly shows the damage inflicted by wearing face masks in class. Eighty per cent of pupils have reported that wearing a mask makes it difficult to communicate, and over half feel that wearing one made learning more difficult for them. Almost all secondary teachers and senior leaders believe that face coverings make communication between teachers and students more difficult. For all these negatives, one would hope there would be some positives to balance the situation, but it seems that wearing masks in school makes no difference to absences due to Covid. The Department for Education looked at the impact of masks in 123 schools where covid absences fell to 3 per cent from 5.3 per cent. In schools without masks, 1,192 schools, there was a 1.7 per cent drop. This difference is minimal. This analysis informed a major government decision impacting our children. I've spoken to teachers who tell me that many young children are afraid of removing their masks, having grown accustomed to hiding their faces from the world and from one another. Now I'm sure we can all agree that it's much better for children to be in the classroom than at the school of mum and dad, but it seems to be clear that the wearing of masks is not only a rather ugly infringement of their freedom, but is also an unfair restriction on their learning, with zero evidence to support it.