Countdown to the return of the Frome carnival : Get ready to hit the roads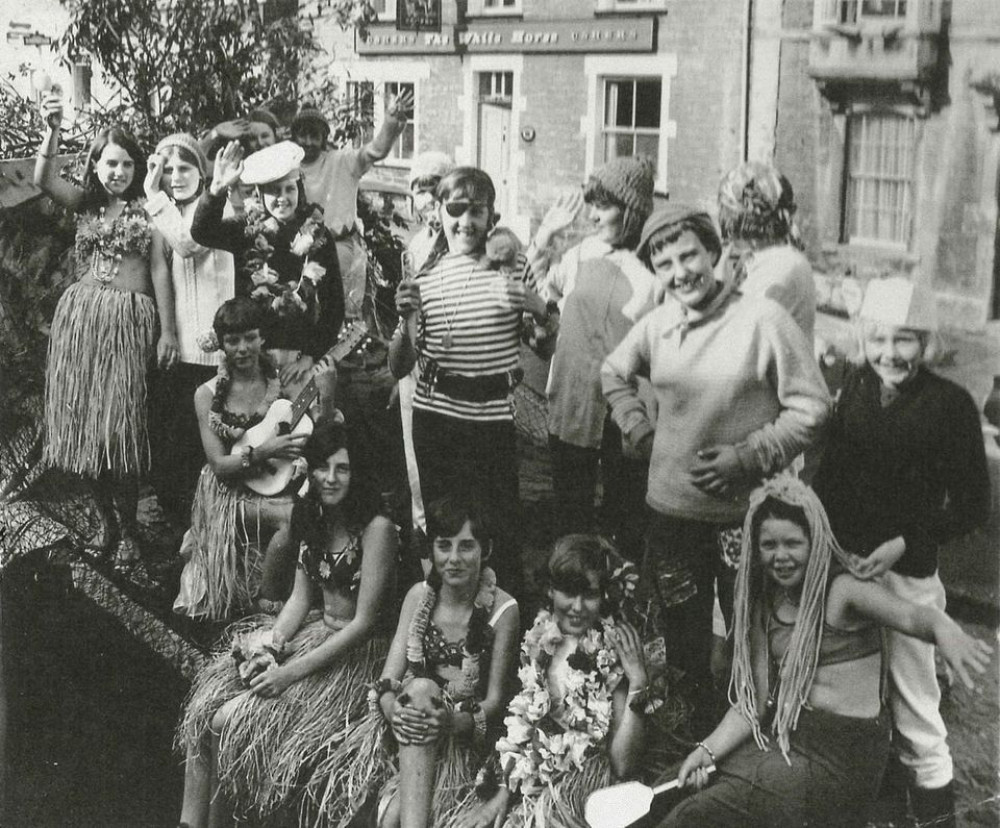 The Frome Carnival in 1968
The Frome Carnival is coming BACK.
Although it may look a little different than this wonderful vintage photo of the event back in the late 60s.
Thank you to the Facebook Page , Frome Past and Present for allowing Frome Nub News to share this photo.
This is what the carnival was like in 1968, with a gathering outside The White Horse pub at 11 Portway.
The White Horse was originally called the Bird in Hand in the 1860's with the name being changed to The White Horse around 1880 by Thomas Smith. The pub prospered after WW2 and in the 1960's the landlords, Sid Barnes and his wife, expanded the business to provide bed and breakfast. The pub closed in 1977 and became a butchers before being converted into apartments.
The Frome Carnival returns to the Frome streets on September 24. It is the first since 2019, with organisers already appealing for the public to start hoarding their loose change ready for the procession. There will be collection buckets and collecting vehicles throughout the procession.
The local charities being supported include Fair Frome and the Wessex Counselling Service.
You can find out more about the event and where it will travel to and from HERE