New gas-free development in Frome shortlisted for national award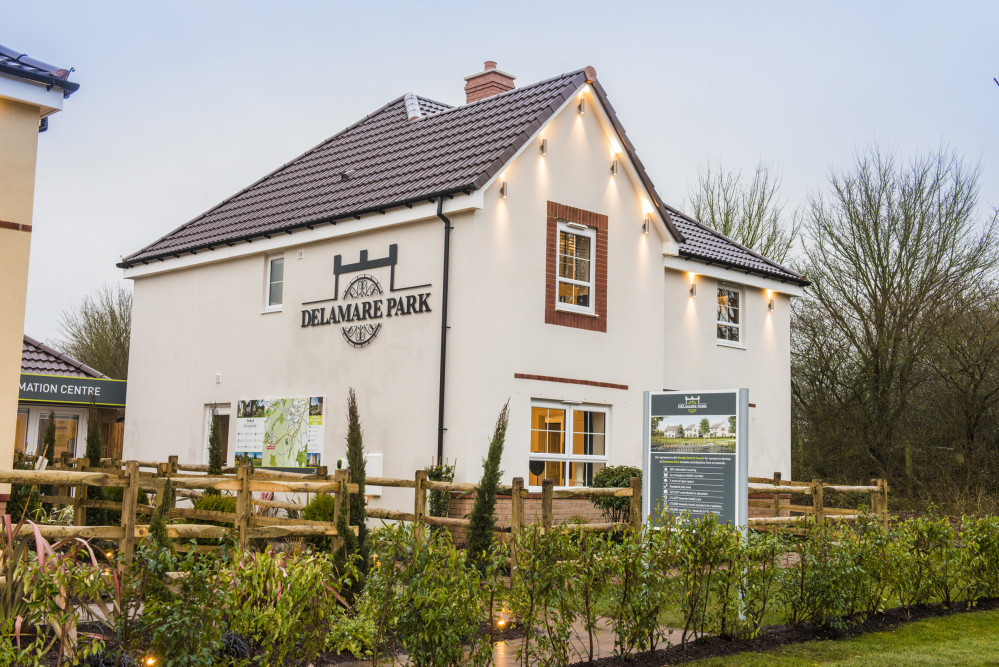 Half of the properties on the development have already been reserved. Delamare Park show home
A brand new gas-free housing development in Frome has been shortlisted for a national award.
Barratt Homes' new Delamare Park development at Westover in Nunney, just ten minutes from Frome, has been shortlisted in the 'Best Large Development' category in First Time Buyer Readers' Awards 2022. Delamare Park is Barratt Homes' first development in the country with no gas supply or connection on-site in a move that will pave the way for future developments by the country's largest housebuilder.
Almost half of the properties that have been reserved at the site have been purchased by first time buyers.
Louise Ware, sales director for Barratt David Wilson Homes South West, said: "Being shortlisted is a huge testament to all of our teams that have – and continue to be - involved in making Delamare Park such an attractive place to live. The development is already a firm winner in our eyes however, we'd love the local community to get behind it so we can make it official!"
To vote visit HERE
All 82 properties at Delamare Park are fitted with air source heat pumps as standard - a clean, highly efficient and emissions-free way of meeting a home's heating and hot water requirements.
Unlike traditional boilers which are the largest contributor to household carbon emissions1, air source heat pumps require only water and electric connection. They absorb heat from the outside air and can operate when outside temperatures are as low as -20°C. They can reduce homeowners' carbon footprint by more than two tonnes per year, contributing up to 20 per cent less CO2 emissions than gas boilers and up to 70 per cent less than electric systems2. Over ten years, the emissions saving could be the equivalent of 30 return flights between London and Madrid3.
Named after Sir John de la Mare, a knight in the court of King Edward III who built nearby Nunney Castle in the 14th century, Delamare Park includes a range of two, three, four and five-bedroom properties. The development includes electric car charging for every home, more than three acres of open space as well as measures to support local wildlife including the planting of 178 new trees, the creation of hedgehog highways and a five-metre ecological boundary, which will be preserved for nature.
Nunney properties are currently priced from £285,000. For more information visit https://www.barratthomes.co.uk/new-homes/dev-001040-delamare-park/
The 'Best Large Development' award applies to sites with 80 homes or more that have used the best design and quality to create an affordable, desirable and inspirational environment and provide additional facilities to benefit the local community and surrounding neighbourhoods. It includes homes in large developments in a mixed-tenure environment, or stand-alone developments.
Voting closes at on Friday 5th August 2022 and winners will be announced on 2 September.