Part of Frome Medical Practice closed due to as yet unconfirmed case of coronavirus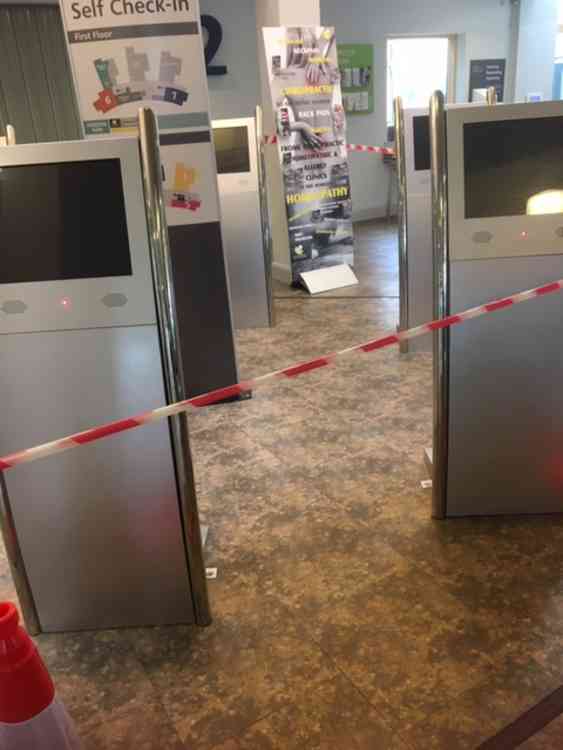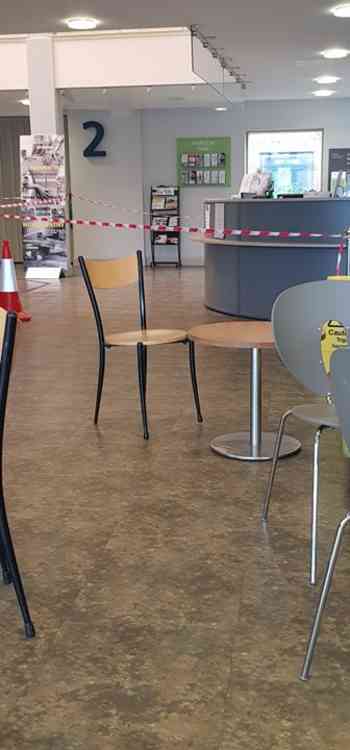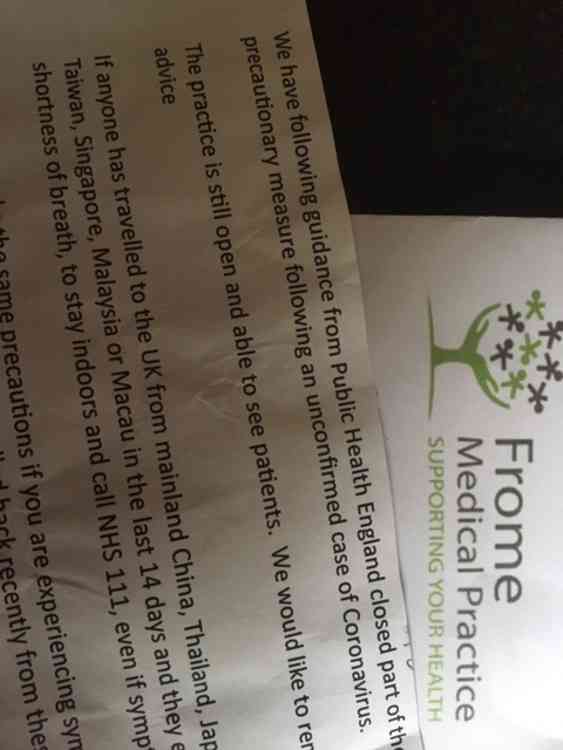 Frome Medical Practice closed parts the building off today, but did not close to patients following an unconfirmed case of coronavirus.
The case is understood to involve a patient who was at the practice yesterday (Tuesday February 18).
In accordance with public heath guidelines, places they have believed to have been have been cordoned off.
In a statement released at 1.30 pm today the senior partner of the practice gave details of the partial closure.
Dr Helen Kingston released a statement which reads:
" We have following guidance from Public Health England closed part of the practice today as a precautionary measure following an unconfirmed case of Coronavirus. The practice is still open and able to see patients." The statement continues to remind patients of the advice offered nationally for anyone who suspects that they might have been in contact with anyone who might have had the virus. It also includes the advice to people who have travelled from the UK from mainland China, Thailand, Japan, Republic of Korea, Hong Kong, Taiwan, Singapore, Malaysia or Macau in the last 14 days and are experiencing cough or fever or shortness of breath, to stay indoors and call NHS111, even if symptoms are mild.