Neigh - Horse riding Tik Toker tries to order from the saddle in Frome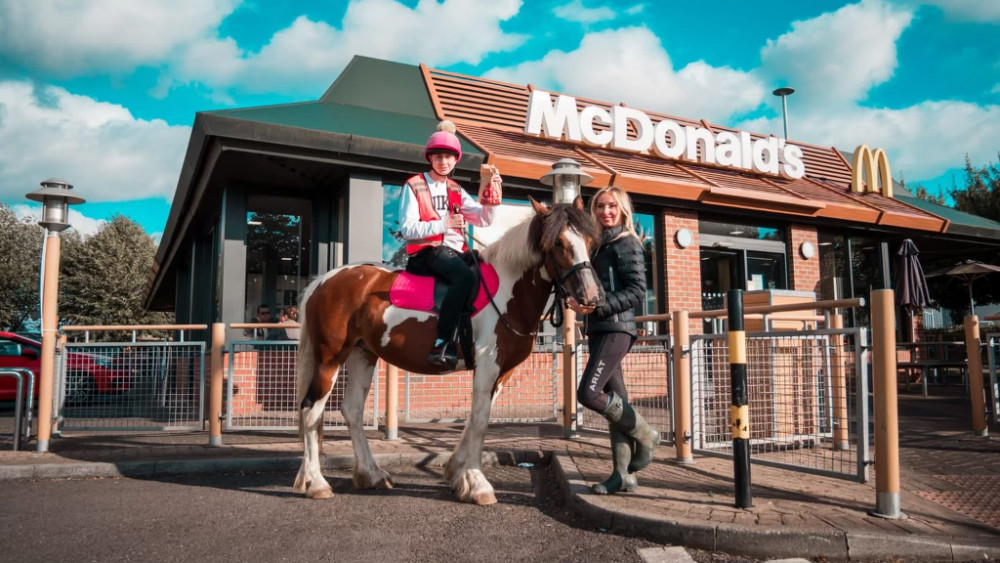 UK Tiktoker Joe Bird (@Joebirdtokky2) took his pony through McDonald's Drive Thru in Frome but was told that to stop horsing around.
On July 4 he was at the Wessex Fields McDonald's branch but was told that unfortunately it was not canter service.
So he trotted on and went for an order on the App.
Joe told Nub News: " I originally ordered six Chicken Nuggets but was refused service on the drive through so went inside and ordered medium fries.. I just wanted to see if I could."
Have you got a car an amused member of staff asked him? When he said that no, the only horse power he had was underneath the saddle, he dismounted and ordered inside instead.