Competition Success once again for Frome Local Martial Arts Team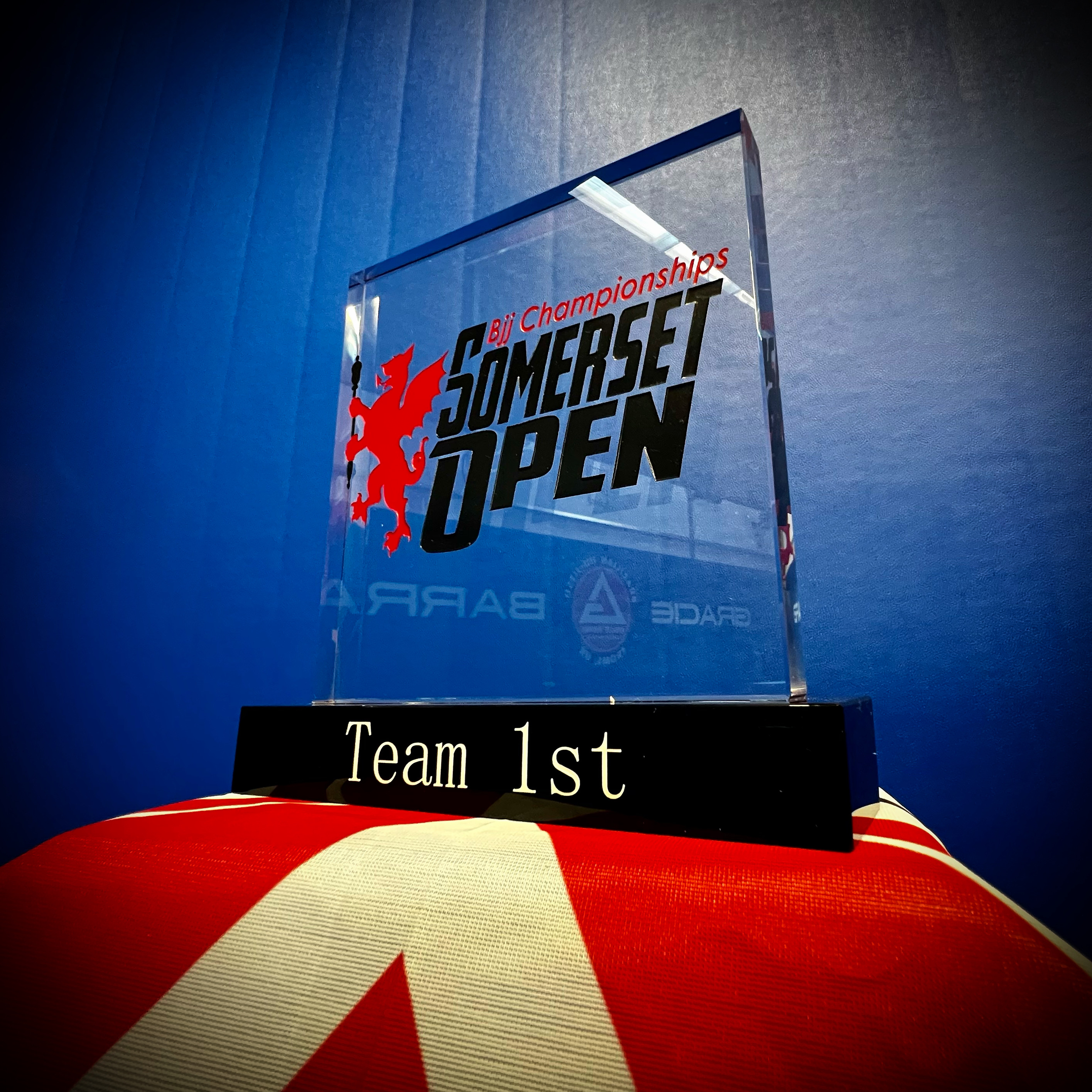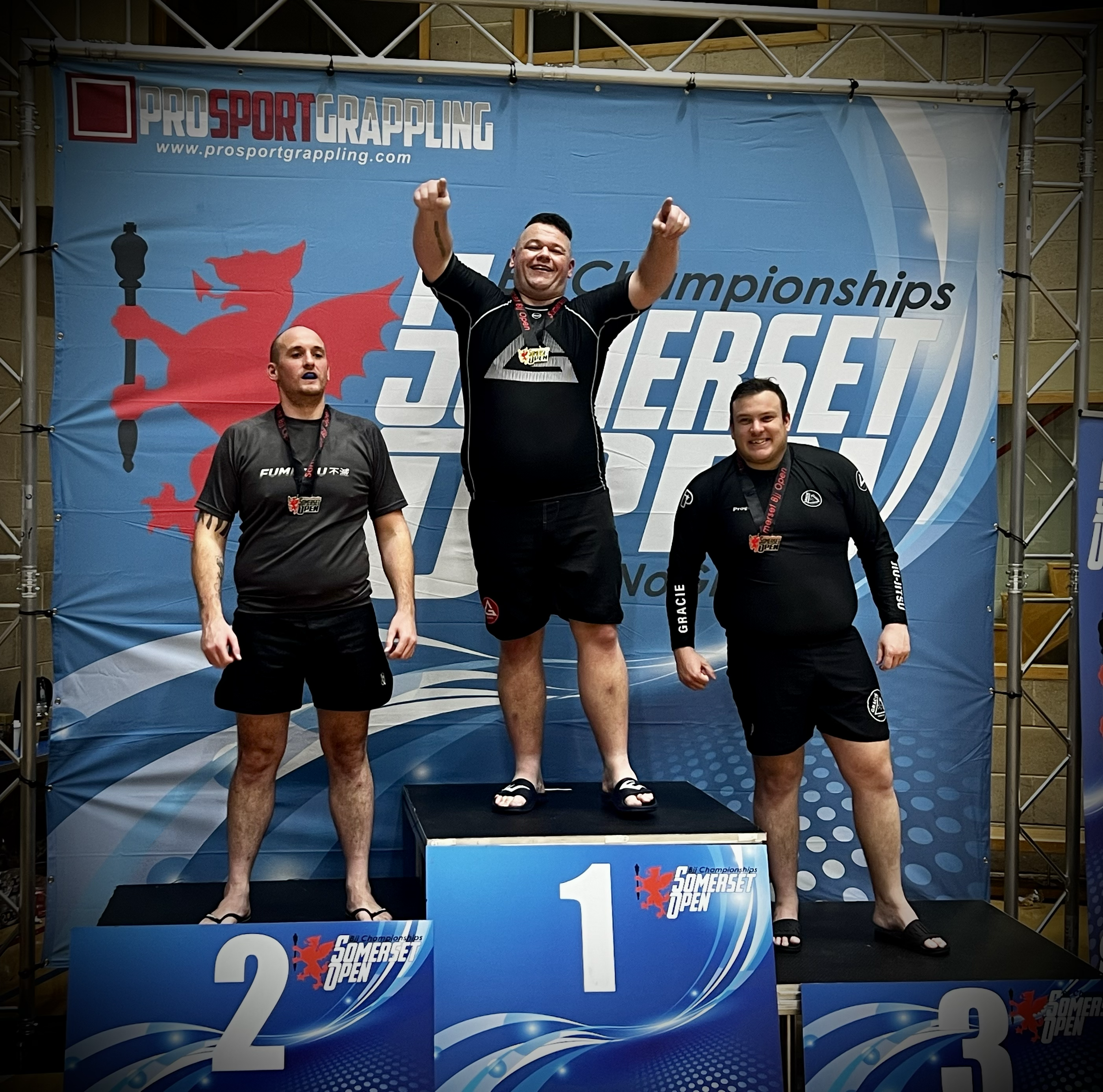 Gracie Barra Frome has proven their merit once again at the Brazilian Jiu-Jitsu Championships Somerset Open, securing their second consecutive 1st Place team Trophy.
Held at the Hutton Moor Leisure Centre (Weston-Super-Mare) on Sunday 23rd October, this event saw competitors from across the country competing in Brazilian Jiu-Jitsu, a grappling form of martial art. Brazilian Jiu-Jitsu can often be recognised as one of the keys skillsets seen in MMA (Mixed Martial Arts) and events like the UFC (ultimate Fighting Championship), incorporating explosive takedown, heavy pinning techniques, and dynamic submissions.
This most recent event saw Gracie Barra Frome students earn a total of 6 gold medals, 10 Silvers, and 4 Bronze, placing them high on the podium, and walking away with the first place team trophy at the close of the event.
Gracie Barra Frome have a tested track record at local and national competitions, having previously being awarded 1st Place Team Trophy at the British Brazilian jiu-jitsu Open earlier this year.
Stand out performance go to Ricky Lee-Oliver, also known as "Lil' Ricky" who came away will a gold and silver medals in the Ultra HeavyWeight divisions having reached the finals in both the 'Gi' & 'No-Gi' brackets, despite only starting learning Jiu-Jitsu 3 months ago.
Gracie Barra Frome Head Coach, Callum Swift, had this to say "2022 has been an exciting year for the Team with numerous competition successes & team trophies. I am looking forward to the continued growth of the team, both on our mats in Frome, and the competition circuit. 2023 will also be a great year, as we are set to open a brand new school in a fantastic location in Salisbury (Wiltshire), alongside the strong team from Gracie Barra Melksham. We cannot wait to bring our success to a new region of the UK."
For more information or to request a 1 week free trial, please visit GracieBarraFrome.com .