Frome RFC U15s match report : Some excellent play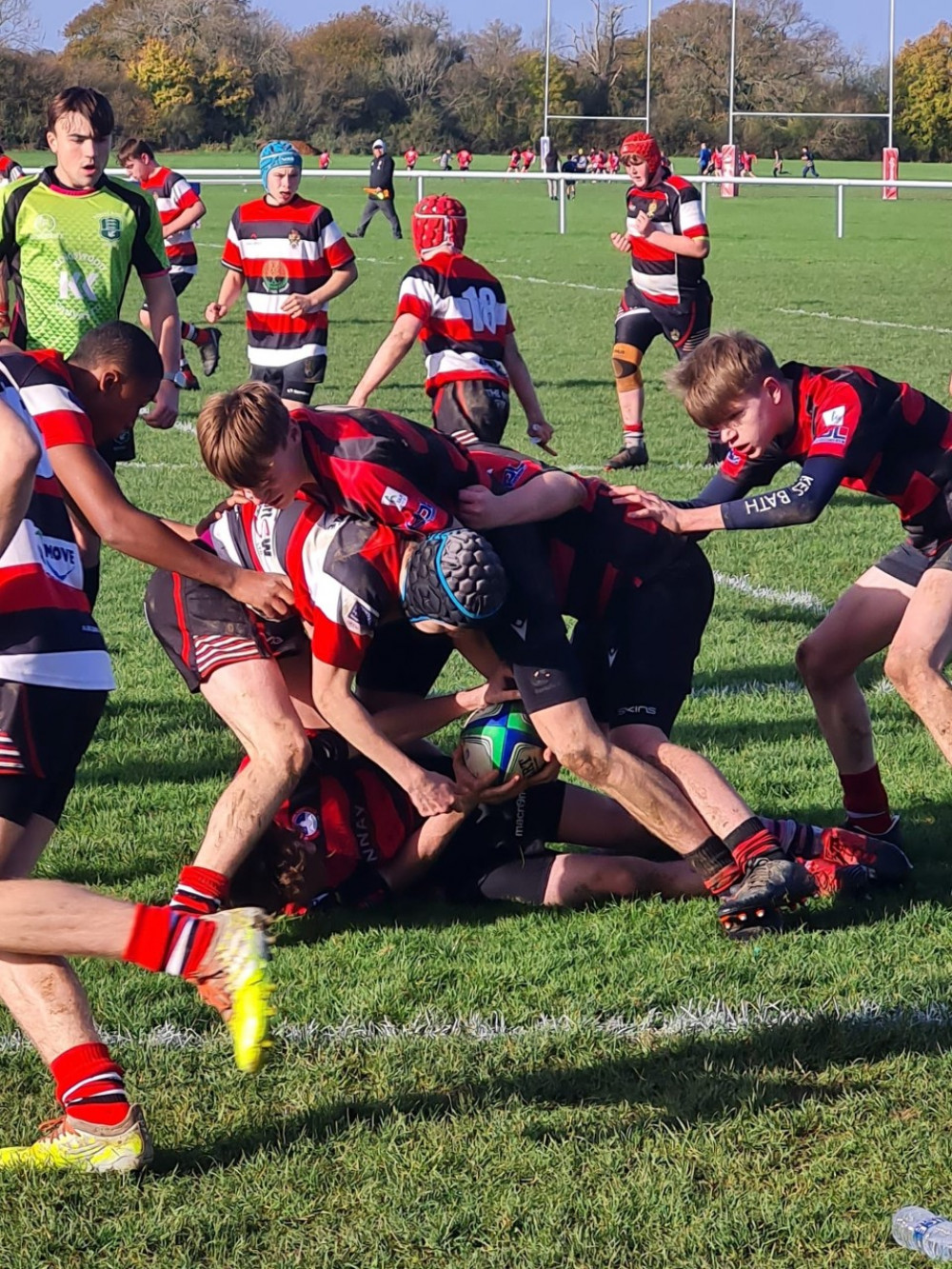 Frome travelled to Bradford on Avon, for their Dorset and Wilts League fixture.
The opening minutes saw Bradford on top. Within five minutes, Archie Pearn had made a try saving tackle by the right hand touch line. In the following minutes, two more attacks from Bradford were foiled by fierce defence. The ball was held up on the line and eventually cleared.
Possession changed hands a number of times, before a well executed move in the centre put Kieran Stacey into space.
After twenty minutes, the try line was crossed by Bradford. A clear run, from a line out, led to a try. The conversion was successful. Frome responded immediately, a kick through from Pearn was well chased by Oscar Stickley and Stacey. This led to quick hands and a narrow miss for Frome.
Bradford's defence did not hold out for much longer. After 28 minutes, quick ball from a Ewan Cox turnover gave Pearn space. He passed to Ben Freeman, who beat two defenders, before off-loading to Rufus Phelps, who finished strongly. The half-time score was 7-5.
Following a number of changes at the break, Frome showed real intensity from the start. A good re-start was reclaimed and Frome attacked on the front foot. Adam Hancock ran well, from then back of the ruck. Bradford turned the ball over, passed wide and looked to attack. The ball was intercepted by Alfie Newbery, who off-loaded to Oscar Stickley. He looked certain to score, but was tackled into touch, on the try line.
Frome's pressure eventually told. Harrie Webster took a high ball at speed and glided into the open field. He was tackled high, the resulting penalty was tapped quickly by Newbery, who fed Phelps. Phelps went over for his second try of the game. The kick from the touch line was unsuccessful, leading to a narrow lead, 7-10.
Several minutes later, Frome scored an excellent try. A clean line-out and then maul, gave space on the blind-side. Zach Sibley stormed blink, then passed to Newbery, who returned the game out and offloaded back to centre Sibley, who sprinted into the corner to score! Again, a tough conversion was missed. The score was 7-15.
Following the try, ruthless tackling from Phelps, Cox and Pearn kept Bradford at bay. In the final seconds of the game, repeated penalties and quick hands from Bradford led to them scoring the final try. A good win, away from home for Frome, the final score 12-15.
Players of the match: Alfie Newbery and Zach Sibley.