This Dorset and Wilts League fixture kicked off with a bang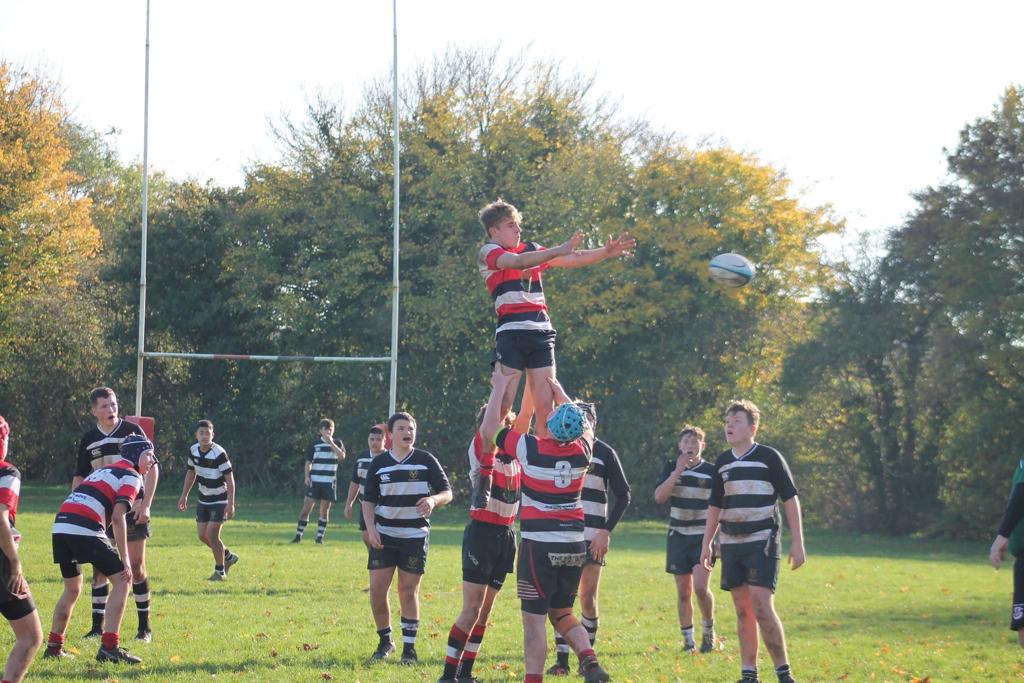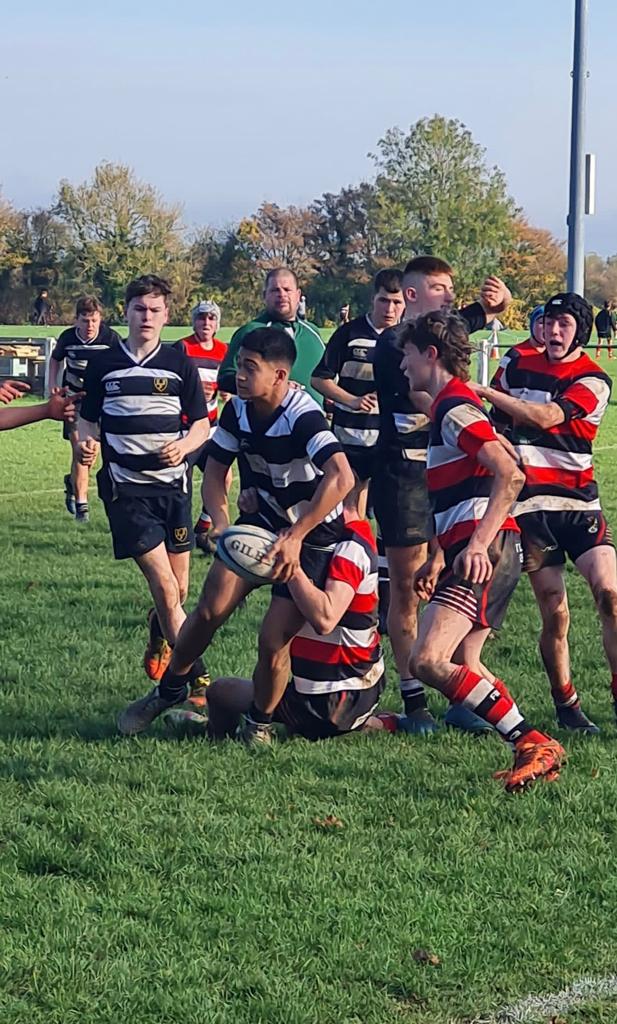 Mini & Junior Match Report | U15s
Frome RFC 10 - 17 Chippenham RFC
Following an impeccably held remembrance silence, by the Frome Mini and Junior section - this Dorset and Wilts League fixture kicked off with a bang. Frome faced Chippenham and both teams carried strongly in the opening 5 minutes.
As the game continued, Frome gained in confidence. After 9 minutes, the ball was turned over on the floor by Rufus Phelps. Scrum half, Alfie Newbery quickly fed Kieran Stacey on the blind side. He passed wide to winger, Ben Freeman who sprinted from half-way, out pacing two Chippenham defenders, to score under the posts. Harry Greenwood slotted the conversion, to take Frome into an early 7 - 0 lead.
For the next five minutes, sustained pressure from Chippenham paid dividend. Frome's defence, which had held firm - was eventually breeched after 15 minutes, to make the score 7 - 5.
The game ebbed and flowed over the next 10 minutes. Frome used pace and power effectively and quick hands sent them into the Chippenham 22. But a spilt ball allowed Chippenham to clear. Chippenham then attacked against the run of play, passing well into space to score under the posts. A successful conversion made it 7 - 12, in favour of the away team.
Another turnover by Phelps on the halfway line, followed by a penalty offered an attacking chance for Frome. But Chippenham's defence meant the game remained at 7 - 12 at half-time.
The second half started with another turnover, this time by Greenwood. This led to quick hands as Newbery and Archie Pearn again unleashed the centres to storm across the gain-line. For the next ten minutes, Frome attacked in waves, but could not find a way over the try line. Following repeated infringments by Chippenham, Frome elected to kick at posts. Greenwood hit the ball through the middle, to take the score to 10 - 12.
The final quarter of the game was a story of scrums and strong defence. A defensive kick by Pearn put pressure on the Chippenham back three. Greenwood tackled, then turned the ball over, before it was knocked forward. Chippenham made the most of their chance - and a strong run from centre, led to try. The five points took Chippenham into a seven point lead.
Frome finished strongly, good hands from Stacey and Oscar Stickely put Ewan Cox into space. Frome continued to attack the Chippenham line, searching for a try that would level the game. Before a turnover led to Chippenham ball, a clearance kick and the final whistle. The final score was 10 - 17 in Chippenham's favour, in a competitive and fiercely fought game.