A great comeback from the Frome Under 15s
---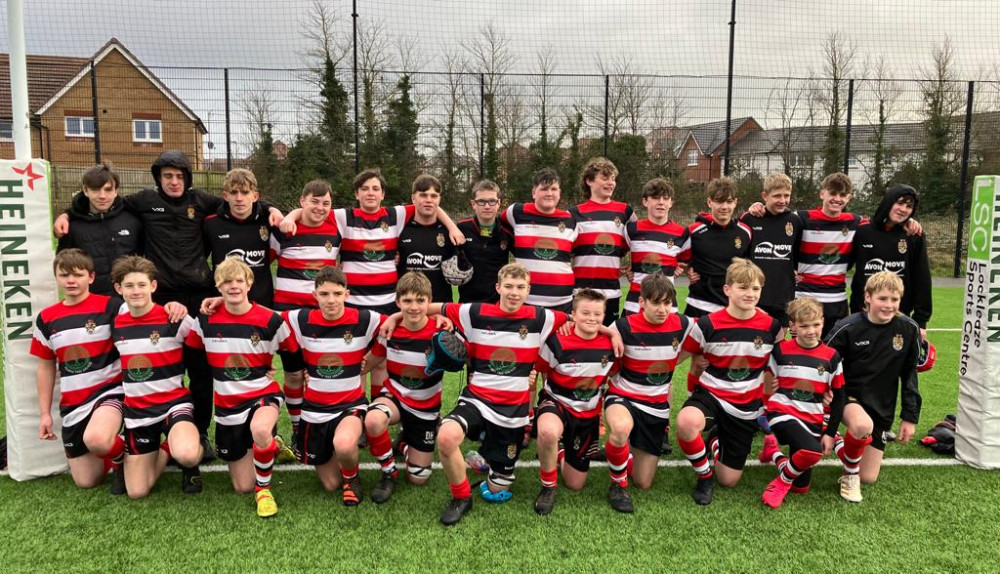 A barn stormer of a game from the Under 15s
This Sunday, Frome Under 15's travelled to Bristol for a friendly fixture versus Ashley Down Under 15's.
The game started with a barnstorming break from Adam Hancock, following a steal from Oscar Wallis. The possession changed hands either side of an Ashley Down scrum.
On the eighth minute, Frome were penalised. From the resulting penalty, Ashley Down kicked the ball deep into Frome 22, before rolling over the line for the games first try.
A quick re-start led to Frome regaining possession; Ewan Cox and Rufus Phelps ran strongly from the back following two rucks, before fly-half Harrie Webster unleashed the backs.
Minutes later, Alfie Newbery made a great defensive read and intercepted the ball. He attacked and put Zach Sibley into space. Sibley was well tackled, inches from the line.
The dam would break eventually, Ashley Down were penalised for repeated infringements and Cox took a quick tap penalty and crashed over, to take the score to 5 v 5.
After twenty minutes, Harry Greenwood picked up a loose ball and passed inside to Toby Cassidy, who jinked inside into the Ashley Down half. Following a clean ruck, Harry Millard carried strongly towards the try line, but was eventually stopped.
In the final minutes of the half, Webster sprinted at pace between three defenders, before releasing Greenwood and Cassidy, who was adjudged to have passed forwards. Ashley Down then attacked at speed and scored a converted try, to leave the score 12 v 5, in favour of the hosts.
The second half began with a bang. Within the first minute, scrum half Newbery took a quick tap and passed wide to Cassidy, who flicked the ball inside to Phelps. The flanker steamed to the try line and finished well. The score was narrowed to 12 v 10.
The third Frome try arrived minutes later. Webster and Sibley combined well, before Phelps crashed over for his second try from a few meters out. Greenwood added the extras to take Frome into the lead for the first time, 12 v 17.
For the next ten minutes, Ashley Down attacked with sustained pressure. Rob Norris and Freddie Corp tackled, to keep the home team and bay and on twenty minutes, Josh Clarke latched onto a wide pass to race expertly down the wing.
Frome spent the next five minutes in the home teams half. The pressure eventually, was too much for Ashley Down. Cox and Corp affected a turnover. From the resulting ruck, Newbery dummied the defending pack and snipped down the wing, outpacing the chasing defence to score a try and to put the game beyond doubt.
The final score was 12 v 22, a great comeback from the Frome Under 15's squad.
The game ended, a few moments early, when two Ashley Down players clashed heads. Frome RFC would like to wish the two players a speedy recovery and the whole squad good luck for the rest of the season.