A match with a bang as Frome RFC Under 15s take on Trowbridge - fantastic photos
---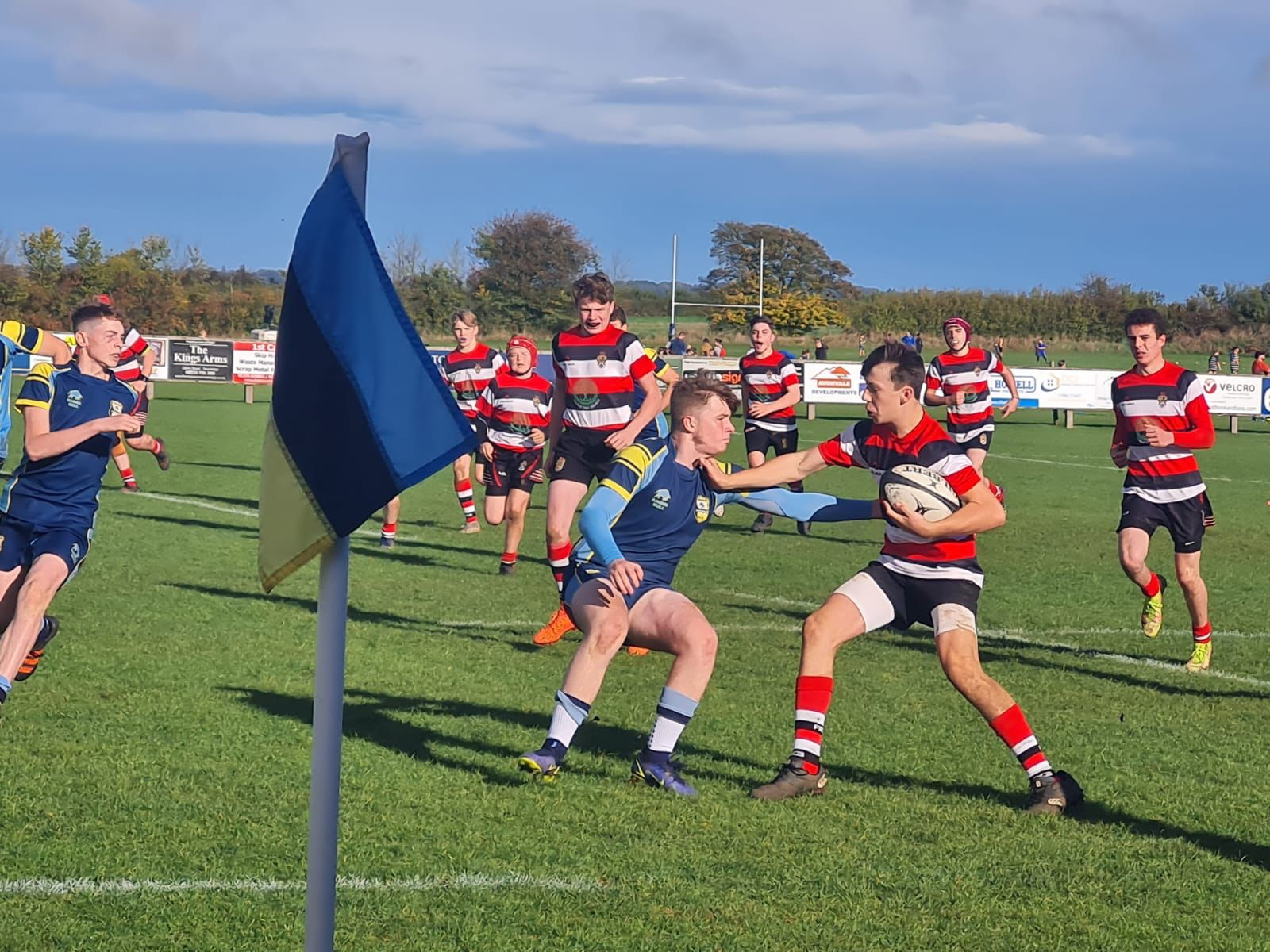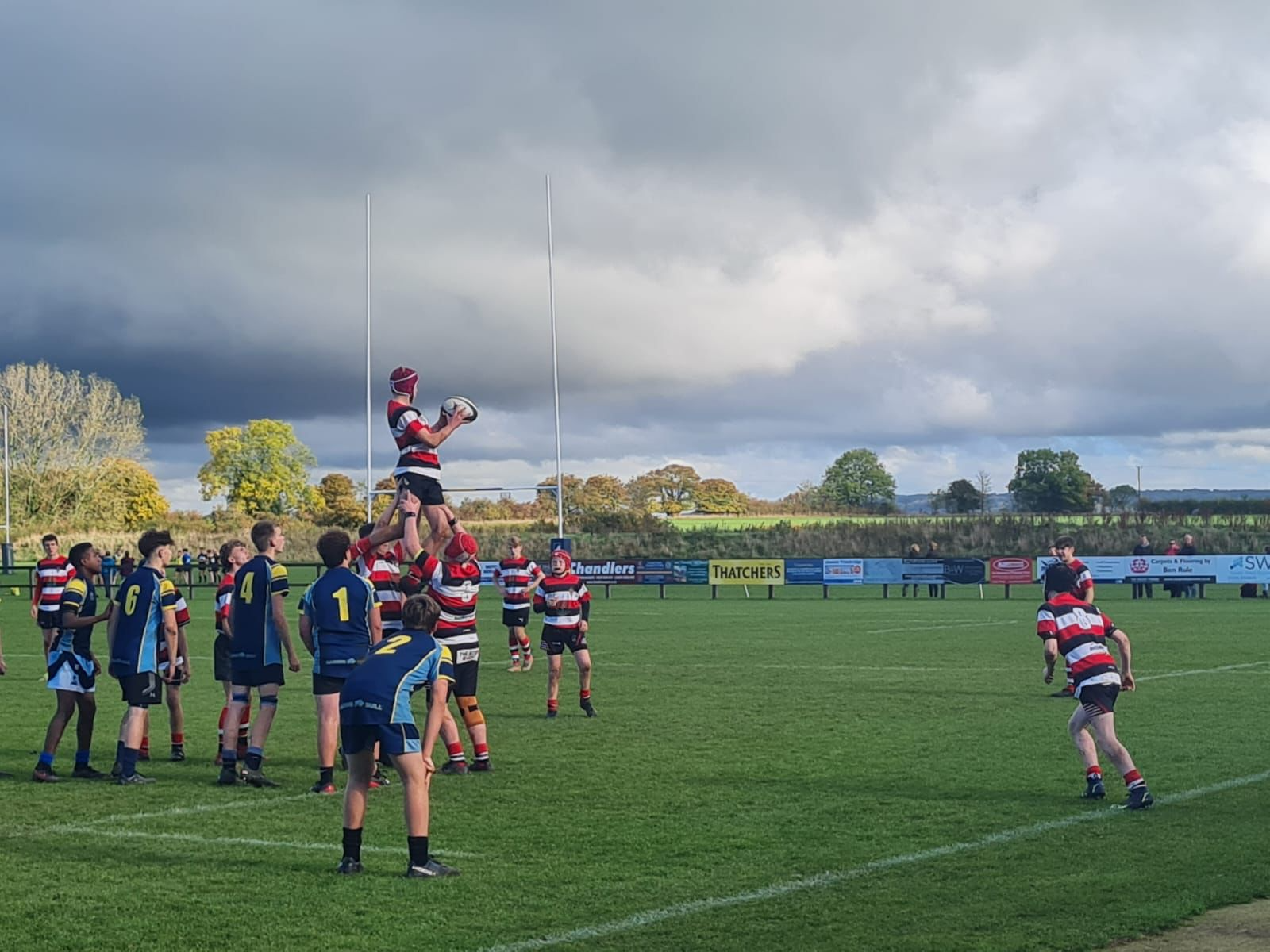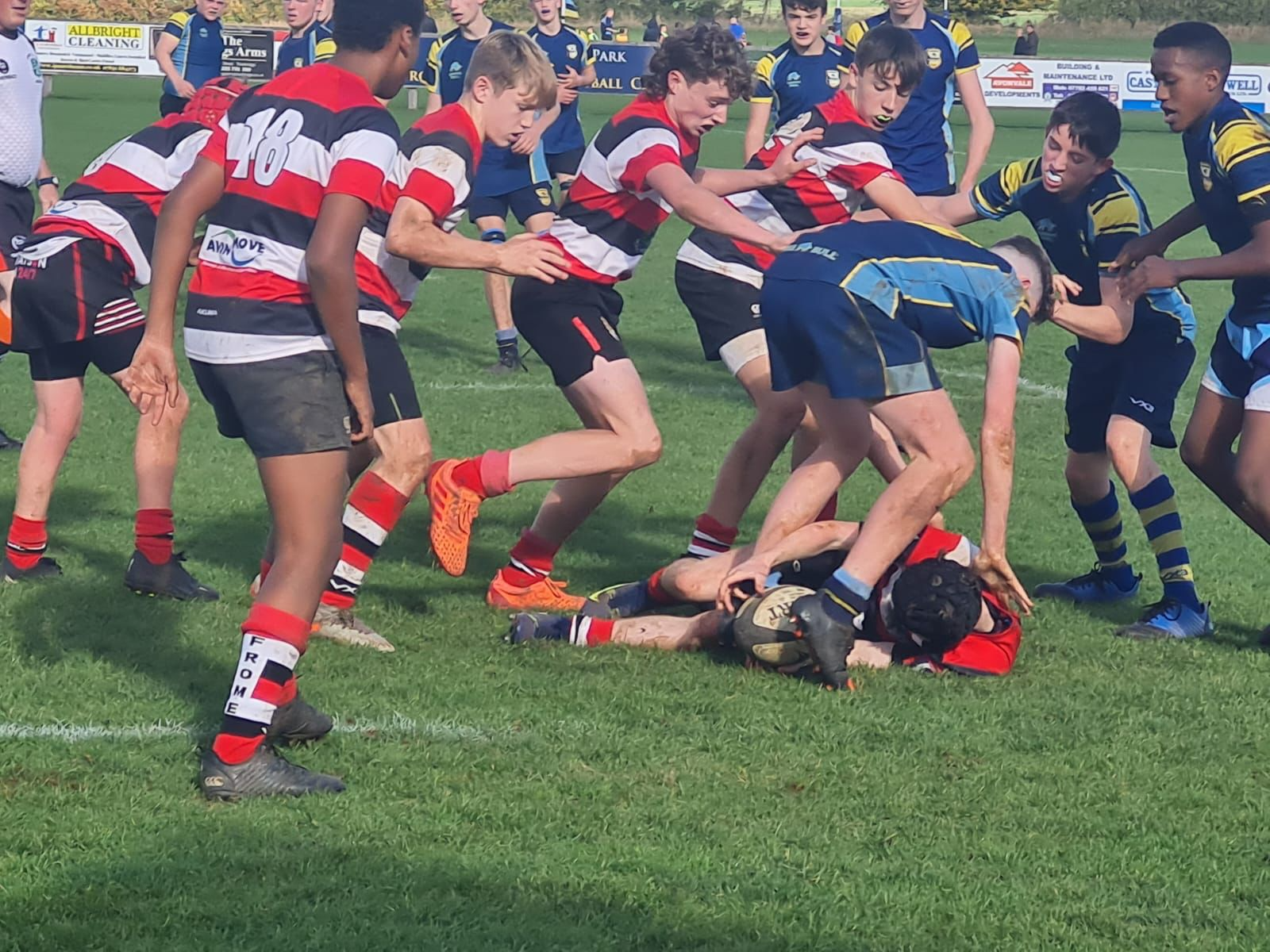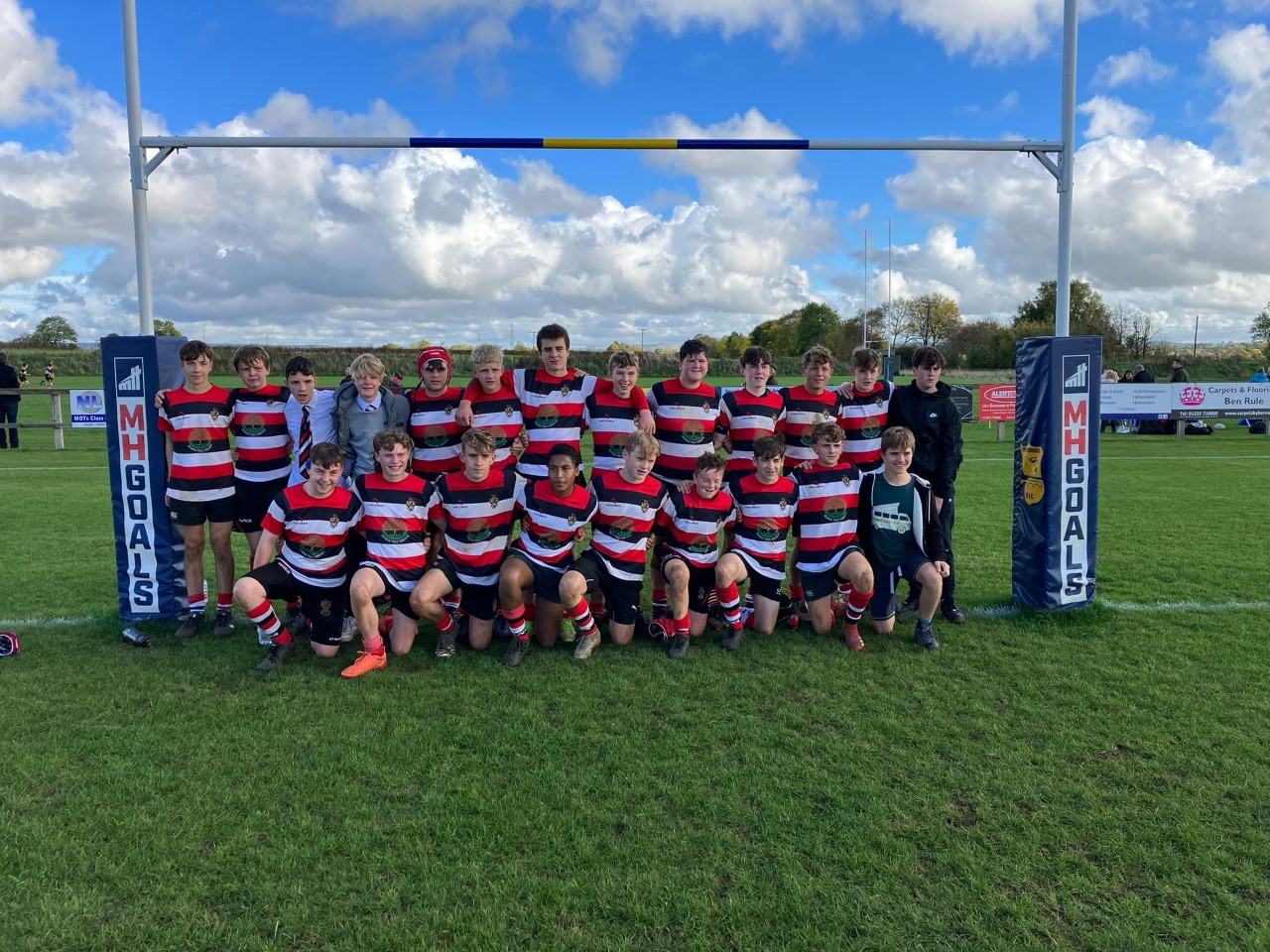 Frome RFC Junior Match Report | U15's
The Frome RFC U15's travelled to Trowbridge RFC for a Dorset and Wilts League fixture on Sunday with the rain holding off, Trowbridge kicked off proceedings.
Frome carried well during the opening minutes as they continued to move upfield.
A clever kick after four minutes from Fly Half Archie Pearn, led to sustained pressure from the Frome pack. The backs then showed their intention with a strike move, which Harrie Webster finished expertly in front of the away fans. Harry Greenwood added the extra's to put Frome into an early 0-7 lead.
Following the early try, Frome defended under sustained Trowbridge pressure for the next ten minutes. With the clock at seventeen minutes, Kieran Stacey tackled his fellow centre well and Ewan Cox turned the ball over for the second time in as many minutes. Trowbridge attacked again, only for Olly Merritt to tackle well and drive his opposite winger into touch.
After twenty minutes, Pearn sent a diagonal kick upfield, which Oscar Stickley regathered. The ball was recycled well, before Alfie Newbery fed Aelfric Bidder who ran powerfully, between two defenders and scored under the posts. Greenwood again added the extra's.
With minutes left in the first half, Cox and Stuart Carpenter turned over successive rucks, but on this occasion the Trowbridge defence held firm.
Trowbridge seemed destined to score, but Frome counter attacked, following a big tackle in the midfield from Rufus Phelps, with the clock three minutes over time. Scrum half Newbery fed Pearn down the blind side. Pearn sprinted from the half-way line, three defenders were left clutching thin air. Following the conversion, Frome went into the break 0-21 in the lead.
HT: Trowbridge RFC U15s 0 - 21 Frome RFC U15s
The second half began with a bang. Two dominant carries by Second-row Cox, put Trowbridge on the back foot. Bidder exploited the space; picking up lose ball to carry over the try line. Greenwood added the conversion.
Frome put Trowbridge under constant pressure, playing expansive rugby. Strong runs from Liam Backhurst and Webster almost leading to two more tries. The pressure told after 25 minutes, a clean scrum led to crisp passes, setting Stacey free. He stepped two defenders and finished under the posts. The successful conversion made the score 0-35.
In the final seconds, with Trowbridge attacking from deep, Zach Sibley intercepted and stormed to the try line. Greenwood added the extra's, leaving him 100% from the tee.
FT: Trowbridge RFC U15s 0 - 42 Frome RFC U15s