Promises and plans. The reality of Selwood Garden Community comes under Frome scrutiny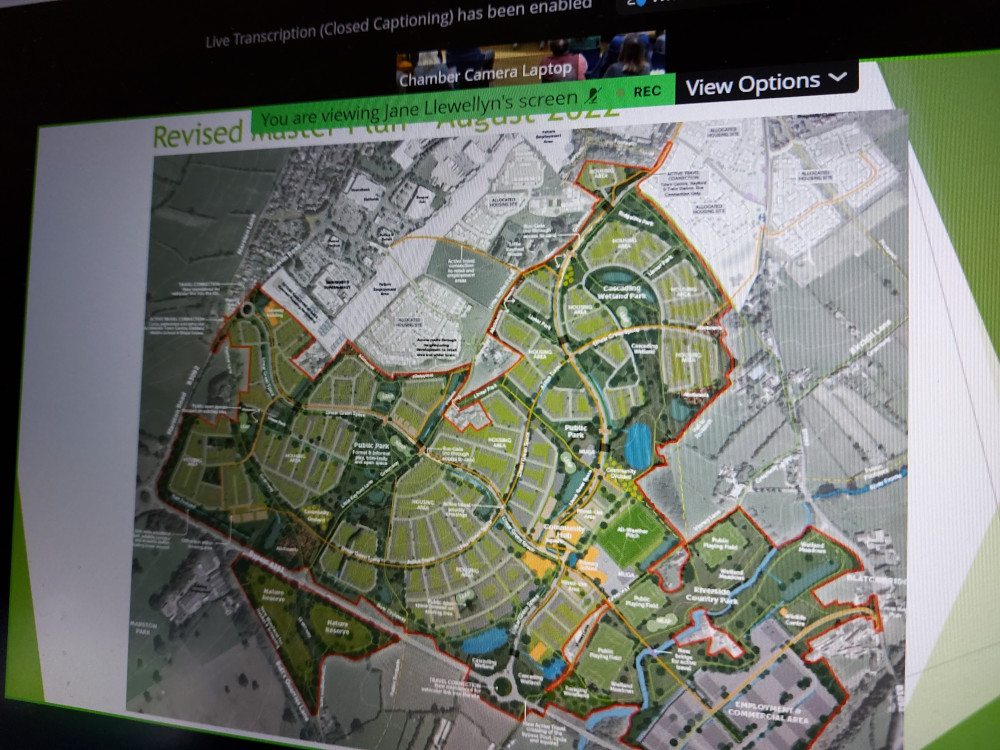 There is a social housing crisis in Frome but will these plans really address that?
Will this just be another *Edmund Park? That was one of the many questions asked about proposals for a huge development on the outskirts of Frome, during a two and a half hour debate at Frome Town Council.
The open forum session was for a conversation around plans for Selwood Garden Community, with many organisations lining up to send a clear message - too big, too much at stake and we don't trust promises will be kept.
At the meeting held both to a packed town hall and on line, campaigners against the development, including a speaker from FOLK (Friends of Little Keyford) where the housing, commercial areas and a promised primary school could be built, there was a heavy cloud of doubt over whether the promises would be kept.
One speaker told the meeting: " Miles of promises and the 106 is a get out clause. Over in Edmund (the school) never happened."
There was anger and frustration at the sheer number of homes planned, up to 1700 on the site, with one speaker calculating that would mean up to 5.000 cars. The speaker from FOLK told the meeting : " What will Frome actually get? Once these fields are gone they can't be put back. Once the tarmac is in that will be it. "
A representative of CPRE told the meeting that there was a lack of detail about the proposals, adding : " Talk is easy . You say these things will happen...but can it be legally binding ?"
"What we have seen is a wonderful vision...but what will be the reality?" questioned Frome Civic Society. " We do have an urgent need for affordable homes. But when will these come ? And are they of the sort most needed?"
From the agents there was a firm message, that promises WILL be kept, and this will be a first-of-its-kind development, with cars as second class citizens, pedestrian-only roads, an investment in transport systems and a hope that with commercial space, people will live and work in the same place.
They are even promising £ 324,000 in green vouchers to residents to use cycle ways and buses.
During the meeting residents learned that Frome house prices are already exceptionally hot, around 10.98 times average earnings, so the town is in the top third of least affordable homes in England.
The Selwood plans, although not actually inside the town, would increase the demand on town services such as the schools and hospital, with numbers up between 27 and 47 per cent depending on the way the housing allocation was calculated. One speaker said that the expansion would just make Frome part of the Wiltshire housing belt, and the very thing that makes Frome attractive to incomers would be lost.
"And do we have jobs in Frome for all these people who will move here? Or provision for schools. Access to health care. 38 per cent of residents live and work in Frome. Less than one per cent use public transport so this would just exacerbate the problem of out commuting."
One final though was whether the local drains could even cope with such a large development, saying that details with the plans have been shown not to be sufficient for the sheer number of homes.
Plans for Selwood HERE were first submitted in 2021 and most recently revised to exclude a solar farm.
How sustainable is Selwood ?
"This space contains the green lungs of Frome." added another representative of CPRE. "It is just not appropriate to have huge schemes like this tacked onto towns. It would be better to have a fully formed garden town as a stand alone scheme. "
There was also concern that LVA is not even contractual partner. They have, it was claimed, 34 other projects on the go. With a multiple of people involved what is to guarantee that the first developer will put in a rising sewer main for the whole development...which could take over 15 years to build.
Towards the end the promoter asked will this application come to Mendip? When they answered yes, there was some surprise because that means the full application must come soon before Mendip becomes part of a bigger Somerset council.
*Towards the end of the meeting one councillor insisted there will still be a school coming to Edmund Park. Frome Nub News is working on a story from frustrated parents about how they were promised one, but now it seems very unlikely it will happen.