New woodland near Shepton Mallet. 4000 trees to be planted! 98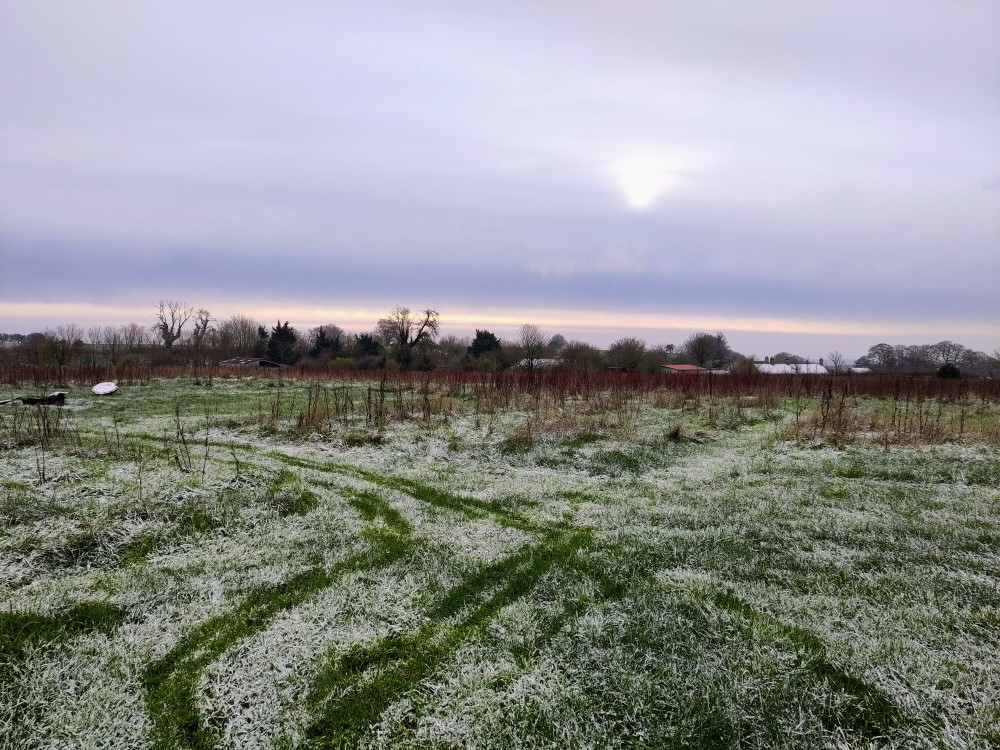 Ed Woods, as the site is currently, before 4000 trees are planted
Local charity Avon Needs Trees has announced a new 10-acre woodland creation site north east of Shepton Mallet, with volunteers planting 4,000 trees over the next three months.
The site, called "Ed Woods" after the late landowner, will be the charity's first Land Partnership venture. This means the charity will work with the site's landowners to create permanent woodland, rather than fundraising to buy the site, as has been the case for Avon Needs Trees other woodland creation sites. As far as we know, this is also the first land partnership of its kind in the UK!
ANT's Director Dave Wood says "We're so delighted to be planting our first new woodland in Somerset after two successful projects in Wiltshire. As a charity, we're excited about trying new ways to create permanent woodland to fight the climate and ecological crises. Over the course of the next few months, we will be planting over 4,000 trees on the 10 acre site with the help of local volunteers, with more trees to plant over the coming years. We are also looking for local businesses who might like to donate and get involved."
ANT would like to thank landowner's Bob and George. They inherited the land from their late father and wanted to create a new woodland to honour their parents' life. They wanted to partner with a local established charity who would undertake the task of creating a woodland, ensuring it was made up of trees that would suit the site conditions and would be maintained long-term. George says:
"Our dad Ed, sadly died last year. He'd had cancer on and off for 6 years and it had been a huge struggle for our family as we were still grieving our mum Nicky, who'd died in 2017. Dedicating a woodland to mum & dad provides a living, growing memorial to them and a poignant way of remembering & honouring their lives. They both loved nature & wildlife. They met at agricultural college and fell in love. Their passion for farming & living off the land flourished during their time together. The house & the land holds so many incredible memories for my family and friends. This is a wonderful opportunity to bring life back to our already troubled land."
ANT would also like to thank Forest of Avon Trust (FOAT) for the funding and support towards Ed Woods. FOAT's Director Alex Stone says "Having access to our 'Trees for Climate' grant of over £1.3 mn per year into the region for woodland creation means we can fund and support projects like Ed's Wood. Often we just fund the planting but it is an added joy to support and see the connection between dedicated and innovating charities such as Avon Needs Trees and those individuals who have a vision for their land, are prepared to give it up to woodland for the wider benefits and get to make this a reality. Wonderful projects like this will give local people a chance to get involved and bring all the other benefits that a new woodland does!"
In fifty years, Ed Woods will be a flourishing and healthy young woodland, providing essential ecosystem services through locking up carbon and facilitating local nature recovery. Trees have been selected based on soil and site characteristics, with an appreciation of a warming climate. The wood will be entering a time of increased challenges but its resilience through a diverse and appropriate species mix will allow it to thrive and be an asset not just to local wildlife but also to the wider ecosystem.
Avon Needs Trees was set up in 2019 in response to the climate and biodiversity crises, with a mission to purchase land to permanently reforest and rewild in the Bristol-Avon river catchment area. Its aims are to lock-up carbon, improve local biodiversity, provide natural flood management, and publicly accessible green space. So far they have two established sites, both in Wiltshire, covering 47 acres with over 20,000 trees planting through the help of over 500 volunteers. As well as Ed Woods, ANT has also recently acquired a large tree-planting site near Bristol so it is an exciting time of growth and expansion for the charity.
Ed Woods will be planted throughout February and the beginning of March 2023 through volunteer tree-planters and so the charity is in the process of recruiting volunteers and volunteer leaders from communities local to the site to get involved this winter and over the coming winters. For more information and to sign up, visit https://www.avonneedstrees.org.uk/volunteering/.
If you would like to make a financial contribution to support our project, you can also donate via our website or by emailing [email protected]